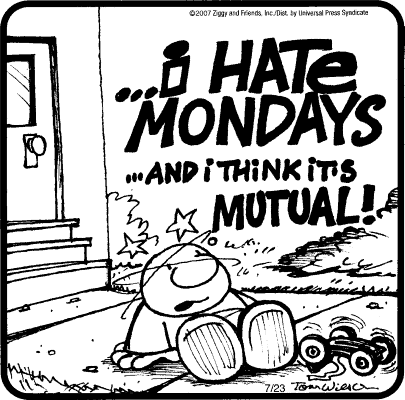 As promised this is you second installment of the silly calamities that befall me on Monday's so here goes...
When I arrived at work I realised that I had somehow managed to set the time on my brand new phone to the wrong time. And since my
real
time is unfortunately troubled by GMT (Ghana Man Time), I spend most of my life running late. So today I bolted into work like demons were chasing me, as in, I ran all the way from the evil Jubilee Line platform to my workplace. Huffing and puffing like an old goat only to discover I was
TWO WHOLE HOURS
early. I could have cried!
THEN
on the way home I managed to be the
ONLY PERSON
in a
crowd
to get splashed when the bus we had waited twenty minutes for decided not to stop. When I finally got to my door I was near tears, such was my happiness just imagining the warmth on the other side, except my mum had left her keys in the door from inside so I couldn't unlock it from the outside. The doorbell is broken so I stood knocking on my own front door for
AN HOUR
. While my mum enjoyed an hour-long call to Ghana, her mobile was dead and the house phone was obviously engaged. Grrr!
Silver lining: The new fone I got on Sunday means I no longer have to carry a spare battery and a charger everywhere I go. Yay for me!